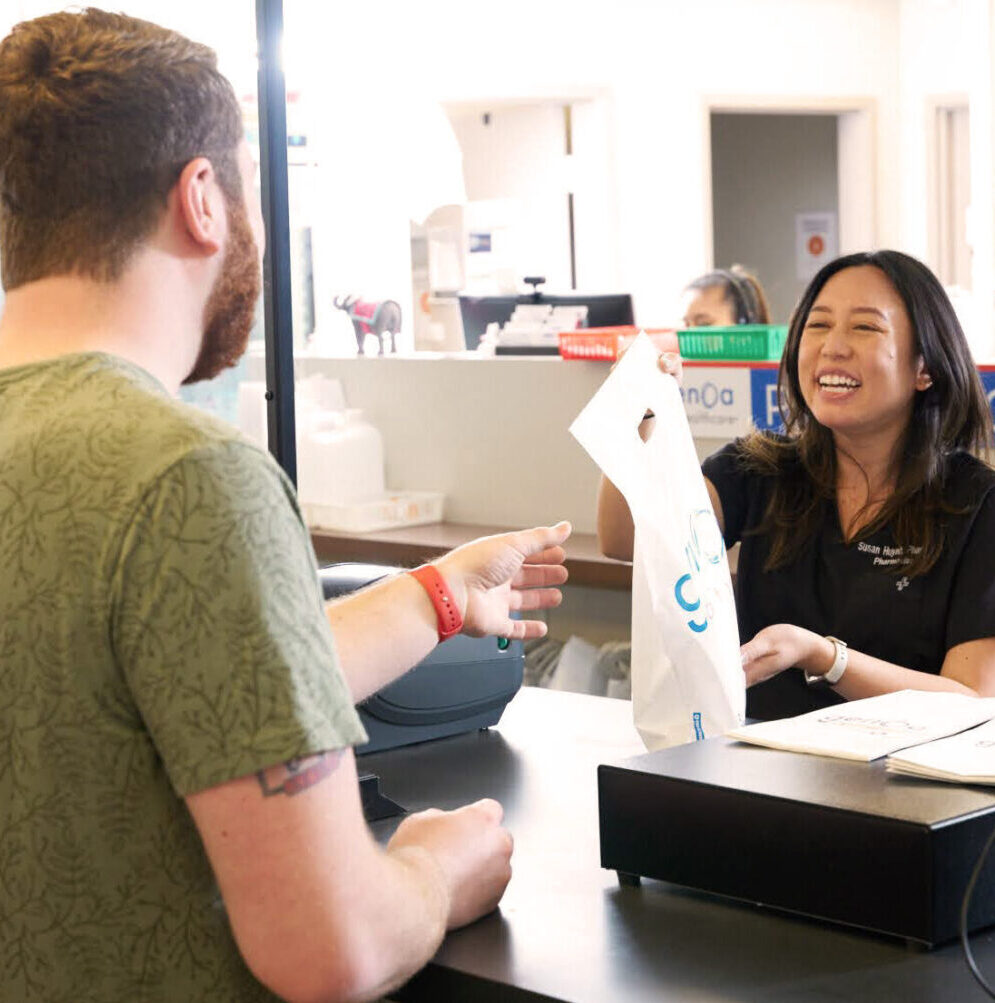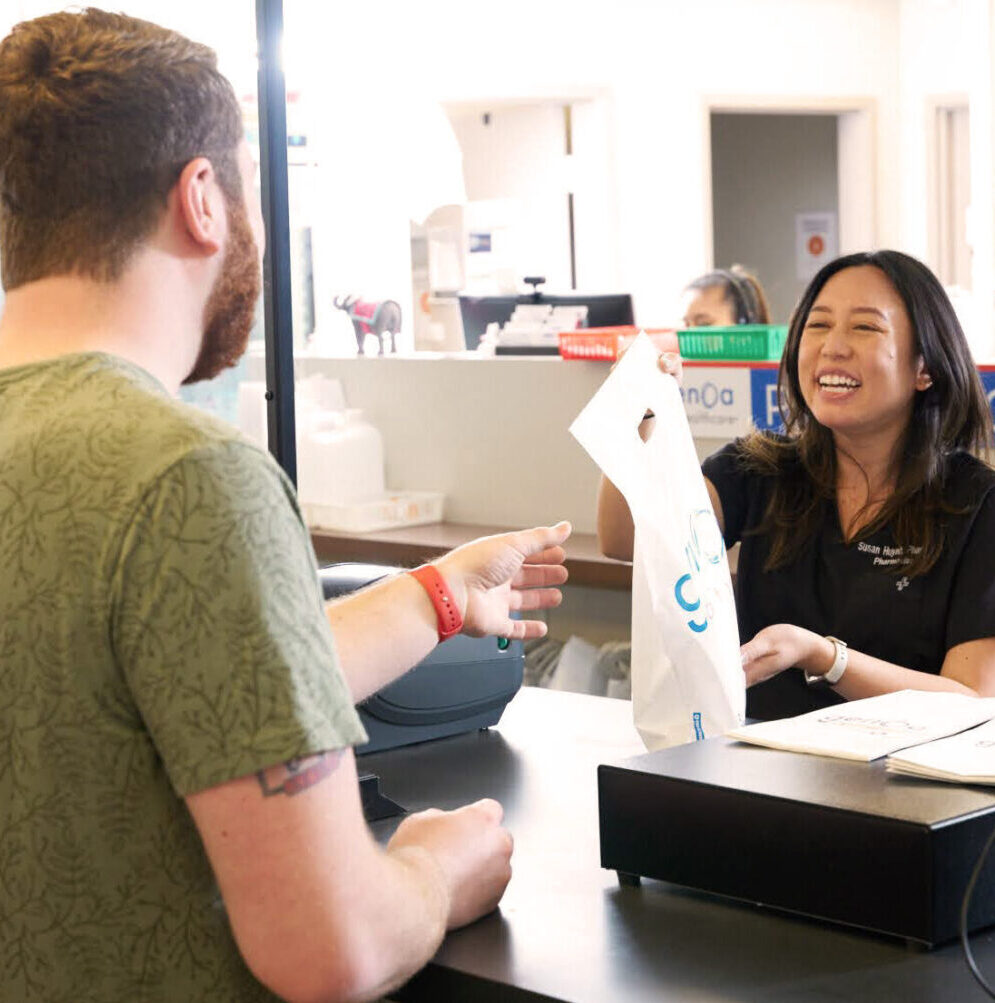 Pharmacy services specialized for behavioral health programs
Adherence is especially important for people in the behavioral health community, but it can be tough for your team to know if their consumers are keeping up with their treatment once they leave the clinic. For over 20 years, Genoa Healthcare has partnered with a variety of behavioral health programs to help their consumers get – and stay on – their medications.
Beyond-the-counter pharmacy care
Our pharmacy teams can support your staff — and help your consumers manage their medications — by: 
Fully integrating with your care team

 

Assisting with prior authorizations

 

Sharing adherence reporting

 

Filling all medications

Offering pre-filled pill organizers 

 

Providing free medication mailing and delivery 

Offering on-site immunizations, including long-acting injection management

Making reminder calls

 
Dorothy's story
It's not often you hear that someone looks forward to a pharmacy visit. But for Dorothy, it's a day-brightener every time she stops in. Learn how Genoa's unique approach to pharmacy care helps people living with behavioral health conditions and makes life easier for clinic team members like Niya — ultimately ensuring everyone gets the support they deserve.
Pharmacy outcomes
Keeping your consumers on track of their treatment can be challenging. Genoa provides dedicated pharmacy services to help you improve outcomes for the people you serve.
90%+
medication adherence rates
18%
fewer emergency room visits
40%
fewer hospitalizations
700+
pharmacies across 47 states
You deserve a

pharmacy

partner that's an expert in behavioral health care

 
Genoa recently launched a five-tier training program designed to deepen its pharmacy teams' expertise in behavioral health pharmacy. The program, which prepares teams to play a critical role in recognizing and addressing mental health issues, is ensuring that 100% of all Genoa Healthcare pharmacists complete mental health first aid (MHFA) training, among other behavioral health and psychiatric specialty training. 
Twelve Genoa pharmacies in Pennsylvania and the District of Columbia recently received URAC accreditation. URAC, the gold standard is health care accreditation, demonstrates our commitment to providing quality on-site specialty pharmacy care for our consumers and partners.  
FQHC standards are tough to meet.

Genoa can help.
As a Federally Qualified Health Center (FQHC), your center needs to meet strict standards. Looking for a pharmacy partner that can help ensure you do? Genoa pharmacy services help FQHCs across the country achieve their standards by: 
Boosting medication adherence rates and offering data to back it up 
Increasing the comprehensive service offerings to consumers 
Maximizing reimbursements and overall profits 
Pharmacy care your clinic's way
Genoa can bring pharmacy care to your center in four different ways.
Let's talk
Committed to making your life easier
Whether the people you serve need someone to lean on or extra help staying on track with their treatment, Genoa Healthcare can help. Contact us today to get started.