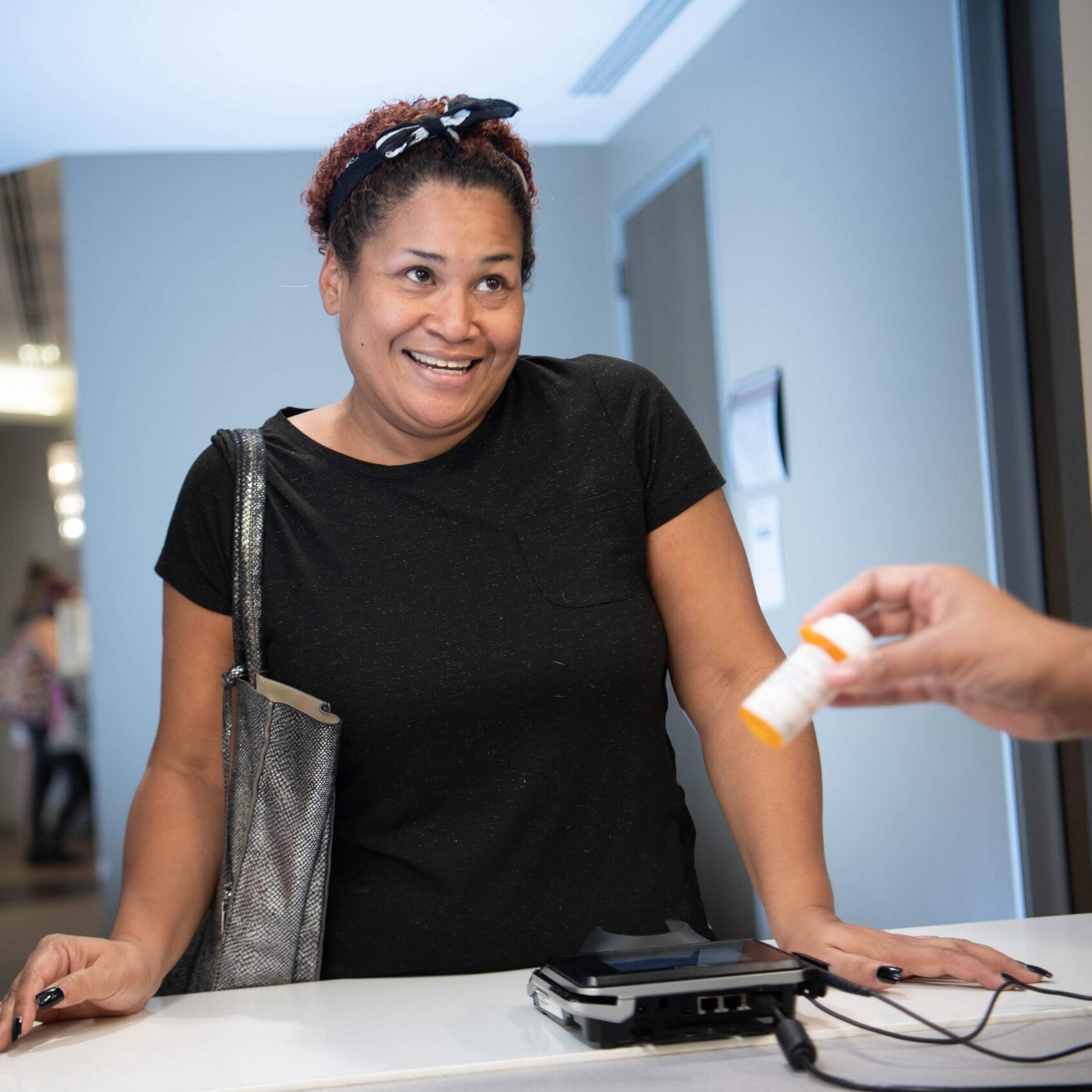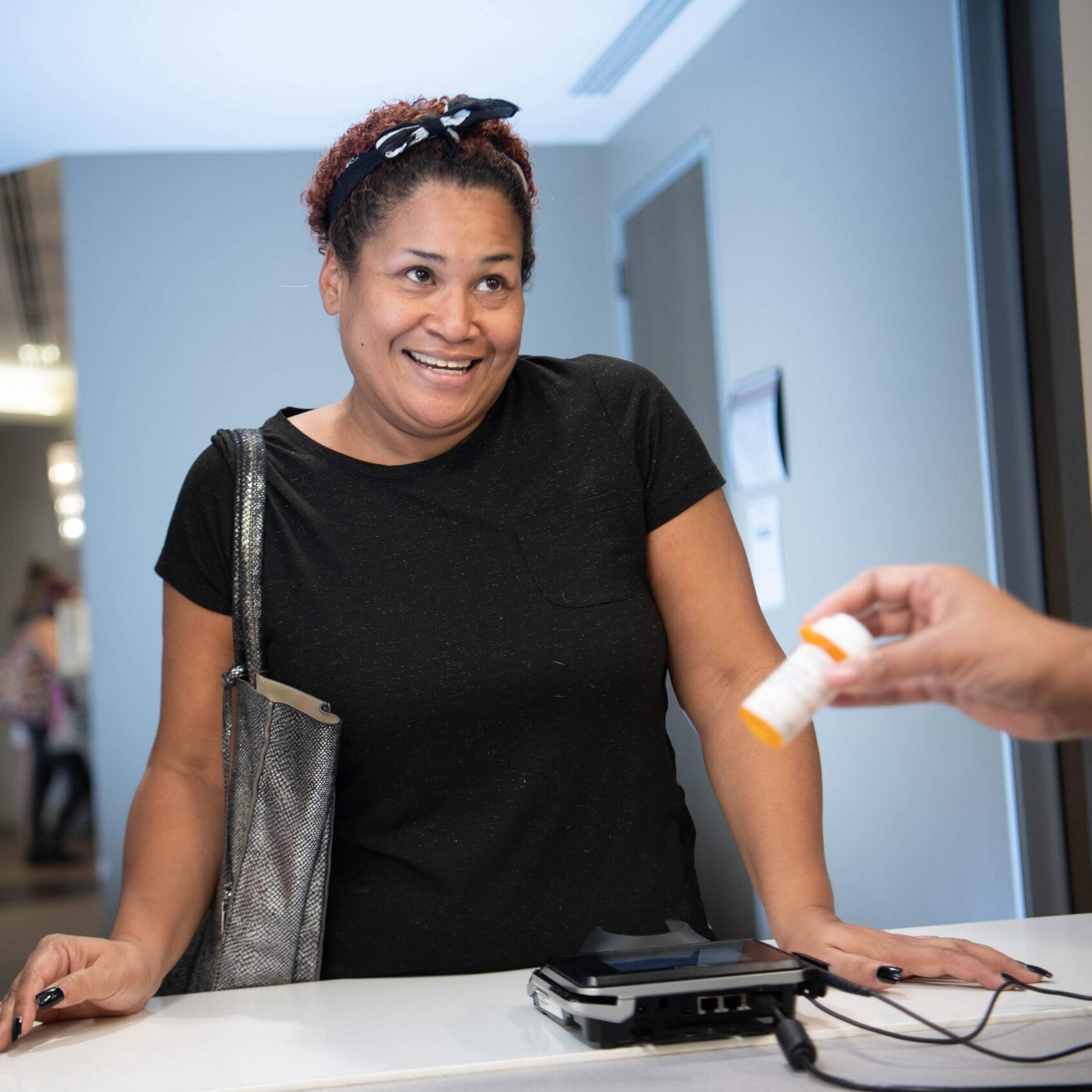 A pharmacist on your side
Pharmacy support tailored to you
Pharmacy services specialized in mental health and substance use disorder.
Support every step of the way
Your care isn't complete if you don't feel equipped to get ⁠— and stay on ⁠— your medications. From walking you through your medication treatment plan to getting to know you by name, our team wants to be a hands-on partner in your health. 
Here are four ways we make taking care of your health easier:
Is it tough for you to get to and from the pharmacy? We'll mail or deliver your prescriptions directly to you, at any location, for free.
Looking for a convenient, one-stop shop? We can fill all your medications, not just mental health, from any doctor.
Pill bottles too confusing? We offer special packaging that's already organized with the medications you need to take at different times of the day.
Have questions about your treatment late at night or after hours? We have a 24-hour customer service line staffed with people who care that are ready and willing to help.
People-first pharmacy care
Beyond personalized pharmacy care, our teams remember the little things — like sending birthday cards to the people we serve — because we know they can make a big difference. We also host an annual art contest to celebrate our patients, their talents and the healing power of art. 
 Check out some recent art contest submissions by Genoa consumers: 
Dorothy's story
It's not often you hear that someone looks forward to a pharmacy visit. But for Dorothy, it's a day-brightener every time she stops in. Learn how Genoa's unique approach to pharmacy care can help you get the support you deserve.
Our commitment to quality care
We are proud to have received URAC accreditation for Specialty Pharmacy at twelve of our pharmacies in Pennsylvania and the District of Columbia. URAC, the gold standard in health care accreditation, demonstrates our commitment to providing quality on-site specialty pharmacy care for our consumers and partners.
Let's talk
Committed to making your life easier
Whether you need someone to lean on or extra help staying on track with their treatment, Genoa Healthcare can help. Contact us today to get started.