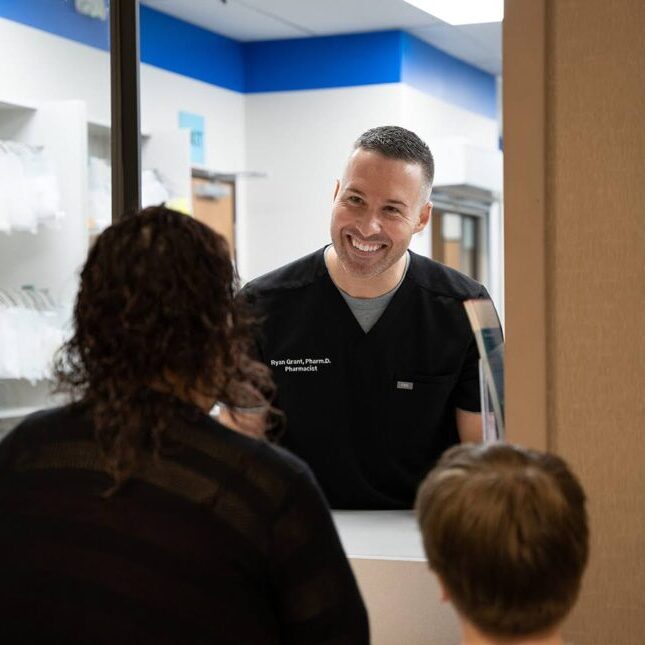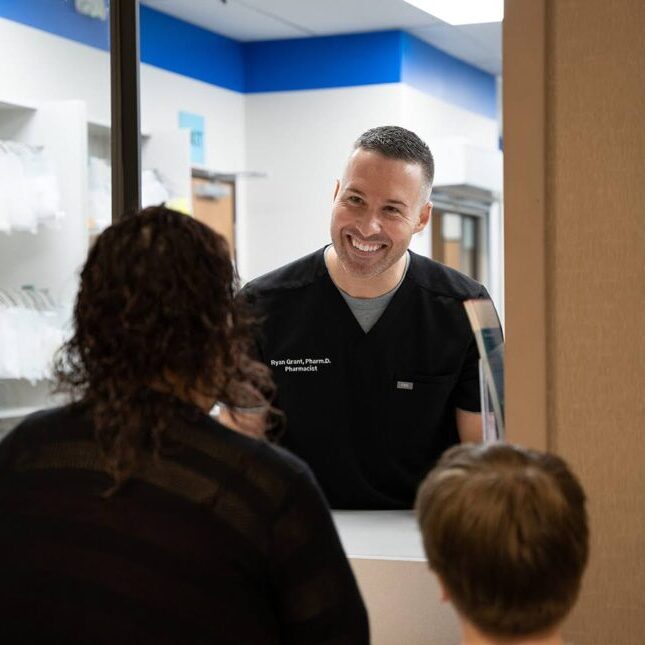 Expertise and support to get the biggest impact
Your trusted 340B Program partner
Choosing Genoa Healthcare as your 340B pharmacy partner can contribute significant cost savings benefits to your clinic. Genoa Healthcare specializes in pharmacy services that go beyond dispensing medication, providing the best care possible for every patient. 340B programs are part of that care — giving patients the medications they need for a more affordable cost — all while providing an added layer of support to your clinic.
What is the 340B Pharmacy Program?
The federal 340B Program allows qualified hospitals and clinics to provide extended financial help to vulnerable communities by managing rising prescription drug costs.
Under the 340B Program, pharmaceutical manufacturers that participate in Medicaid are required to discount prices on outpatient drugs needed at eligible health organizations for uninsured and low-income patients.
Savings on the cost of prescription drugs allows the qualifying clinics and hospitals to invest money into additional critical resources for those they serve including vaccines, mental health care and other community programs.
340B Program Requirements
To participate in the 340B Program and purchase drugs at the specialty price, clinics must meet and maintain strict requirements as outlined by the U.S. Health Resources & Services Administration.
These requirements include:
Keeping 340B OPAIS information accurate and up to date
Annually confirm and recertify eligibility
Ensure only eligible patients receive 340B drugs
Duplicate Discount Prohibition
Maintain trackable records and documentation for program audits
Partnering with Genoa Healthcare for 340B benefits means:
Best-in-class pricing
Maximized shared savings by keeping your focus on clinical operations and outcomes while Genoa's team handles pharmacy and medication services
Dedicated pharmacy that operates within your clinic's needs and aligns with your team's values
Capabilities of a national pharmacy organization but with a local presence and personalized touch
Superior adherence rates, meaning better outcomes for your consumers and more eligibility for shared cost savings
Reduced operational risk by out-sourcing pharmacy services to a trusted partner
Visibility and better control of patient outcomes with a pharmacy that's on site
A committed account manager
FQHC standards are tough to meet. Genoa can help.
As a Federally Qualified Health Center (FQHC), your center needs to meet strict standards. Looking for a pharmacy partner that can help ensure you do? Genoa pharmacy services help FQHCs across the country achieve their standards by:
Increasing medication adherence rates and offering data to back it up
Growing the comprehensive service offerings to consumers
Maximizing reimbursements and overall profits
More information about 340B Program requirements can be found on the HRSA website.
Let's talk about how Genoa can help with your 340B Program
340B Webinar Blog
"*" indicates required fields