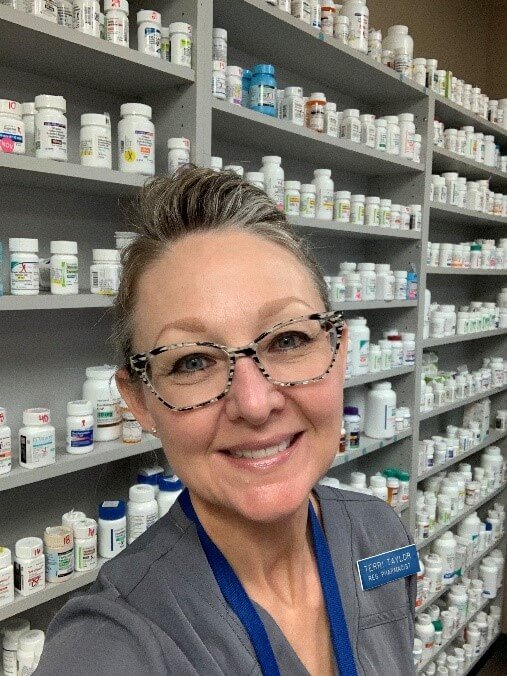 Medication-Assisted Treatment for PTSD
Pharmacist Terri Taylor has worked behind the pharmacy counter for 32 years and has research experience at The University of Kansas School of Pharmacy. Over her health care career, Taylor has learned the key to treating disorders like post-traumatic stress disorder, or PTSD: medication-assisted treatment (MAT) and a strong relationship between the consumer and their care team.
Taylor serves many people living with PTSD at Genoa Healthcare's Leavenworth, Kansas pharmacy, located within The Guidance Center.
"Leavenworth is a military town," said Taylor, explaining why she sees higher rates of PTSD at her pharmacy. "We're close to a military base, Fort Leavenworth, a federal prison and a Veteran's Administration hospital."
Almost eight percent of Americans will experience PTSD at some point during their lives,1 with even higher rates among people in the military and veterans.2 PTSD develops in some people who have experienced—or have seen others experience—a shocking or scary event. Symptoms typically include the following:
Re-experience: flashbacks, scary thoughts or bad dreams
Avoidance: staying away from places, objects, thoughts or feelings that remind them of the traumatic event
Anxiety: feeling tense, having trouble sleeping, having angry outbursts or being easily startled
Negative thoughts: having a hard time remembering important parts of the traumatic event, thinking negatively, feeling guilty or losing interest in activities that were once enjoyable
There is no medication that treats every symptom of PTSD. Some medications, however, can help ease symptoms, especially when taken along with therapy. MAT involves pairing these treatments together to reduce symptoms.3
"Although therapy is the standard for PTSD treatment, MAT is an important support tool," explains Taylor. "This disorder can't be cured, but it can be managed. The pharmacist, consumer and therapist have to work together to achieve long-term results."
While symptoms of PTSD may wax and wane over time, there is always hope that they can still improve.
"It's important to keep communication open with therapists and consumers as therapy progresses," said Taylor. "That way, we can make changes to their medications so they are able to handle every changing symptom of PTSD."
Sources